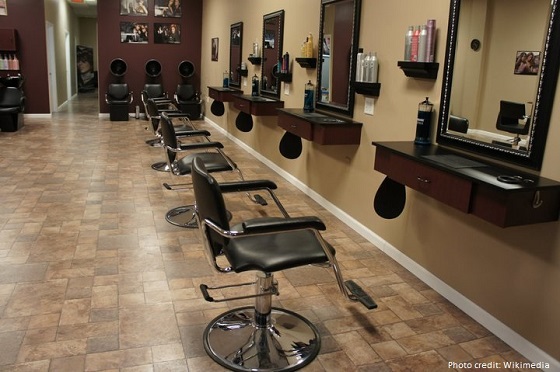 Keep your salon a cut above the rest with these Fusion tips
Marketing for the health and beauty sector has become confusing and a bit of a minefield in recent years.  The recession has paid its part and resulted in the rise of marketing platforms such as Groupon and Living Social.  A bargain culture has engulfed the salon industry, squeezing margins and causing a huge scrap for new business.
So how can you sell your business and brand to attract new clients without having to give away deals at rock bottom prices?  Well fear not, Fusion WiFi have a few suggestions to help you rise above the crowd.
Ask for client referrals
If you don't ask you don't get.  It's probably the easiest way to ask for business yet many don't bother out of fear it makes them look like they're desperate for business.  But check out how many big corporate brands have incentive schemes for customer referrals – Sky, Hays, Gym Group, Ovo Energy, O2 to name a few.
Ask the question and promise the existing customer referring some money off or additional service next time they visit.  After all, if they're a regular customer, they are clearly happy with your service and should be your best advocates and marketing tool.
Just ask!
Share your best work
Social Media is crucial to a salons success.  An active Facebook and Twitter page is essential for gaining new business in the salon trade.  Studies have shown that people searching for a new salon will check for an active Facebook page rather than a website, due to the high turnover of salons opening and closing.
So let people know that you're open by regularly sharing content.  Get photos of some clients you've done work with (perhaps a wedding cut or prom styling?) or some photos of your beauty products range.
It's a simple task that shows people you're open for business.  And don't be afraid to tell people that you have availability too.
Be bold
Funky and bold hair styles are quite popular with certain types of customer and if you have any of these coming through your door, share your skills with your social audience.  People want to know that their new hairdresser has a strong skill set and won't ruin their head.
Showing off your most technically demanding stylings will elevate your reputation and give confidence that you're somebody who will do a perfect job.
Three simple tips, that you can instantly implement and generate more interest in your business without offering silly 50% off discounts that devalue your brand.  Let us know how you get on.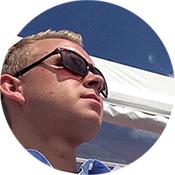 Paul Webster
Chief Operating Officer
COO at Fusion WiFi, Consultant at Silicon South. Proud Yorkshireman & Student of the Polish language.
Mainly responsible for shaping the financial and strategic direction of the business, but also love finding ways to create ROI for businesses and solving problems that they didn't know existed.  It's not about the WiFi, its about the interaction.