UK Trade & Investment the body responsible for supporting UK import and export have formed a relationship with Fusion WiFi to support their international distribution plans.
Fusion WiFi international growth gets support from UKTI
It was recently announced that Fusion WiFi were to launch their customer remarketing platform across mainland Europe, South America, Africa and to continue expansion in the UAE region.  By connecting with UKTI, Fusion WiFi have been able to access expert advice and support.
Fusion WiFi have been able to tap into match funding from central government to support international expansion, received resources and 121 sessions with experts to boost knowledge across the business and chances of success.
Adam Troman, CEO of Fusion WiFi said, 'channel partnerships overseas are a key priority for Fusion WiFi in 2016.  UK business grew unbelievable fast in the second half of 2015 and we know that businesses overseas are crying out for a product like ours.
'To support the international market we are releasing a new version of our system with better back end functionality and additional remarketing features.  This will truly help businesses understand more of their customers and establish how much repeat spend they are generating.'
Fusion WiFi expect to attend several trade missions in 2016 and with the support of UKTI, feature at trade exhibitions in key growth markets.  In 2015, Fusion WiFi took part in a UKTI led trade mission to Dubai to great success.
UKTI support businesses of all sizes export across the globe with expert advice available to all.  Find out more information at https://www.gov.uk/government/collections/uk-trade-and-investment-services-for-exporter.
About UKTI: With professional advisers both within the UK and across more than 100 international markets, UK Trade & Investment is the Government Department that helps UK-based companies succeed in the global economy and assists overseas companies to bring their high-quality investment to the UK. For further information on UKTI services please visit the UKTI website.
About Fusion WiFi: Fusion WiFi Ltd is a WiFi platform provider, helping businesses turn their existing Free WiFi network into a smarter tool by enabling users to connect via social media channels. Fusion WiFi works globally, and is already proven across 5 continents.  Fusion WiFi  provide their service to Bournemouth Borough Council, covering high-traffic areas including the Triangle, Gardens, Bournemouth Square, Pier Approach and either side of Bournemouth and Boscombe Piers.  Working in collaboration with Bournemouth Borough Council, the network provides speeds of up to 1 gigabit – 100 times faster than the UK's average home broadband speeds, and is a speed we believe to be the fastest outdoor WiFi network in the world.
—
For further information, please contact:
Global Head Quarters
Fusion WiFi Ltd
Unit 1 St Stephens Court
15-17 St Stephens Road
Bournemouth, Dorset
BH2 6LA, United Kingdom
+44-1202 912 202
Contact Email :  pr@fusionwifi.com
Source: Fusion WiFi
Location: Dorset – United Kingdom
Industry: Internet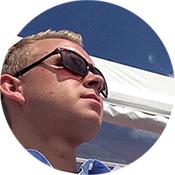 Paul Webster
Chief Operating Officer
COO at Fusion WiFi, Consultant at Silicon South. Proud Yorkshireman & Student of the Polish language.
Mainly responsible for shaping the financial and strategic direction of the business, but also love finding ways to create ROI for businesses and solving problems that they didn't know existed.  It's not about the WiFi, its about the interaction.