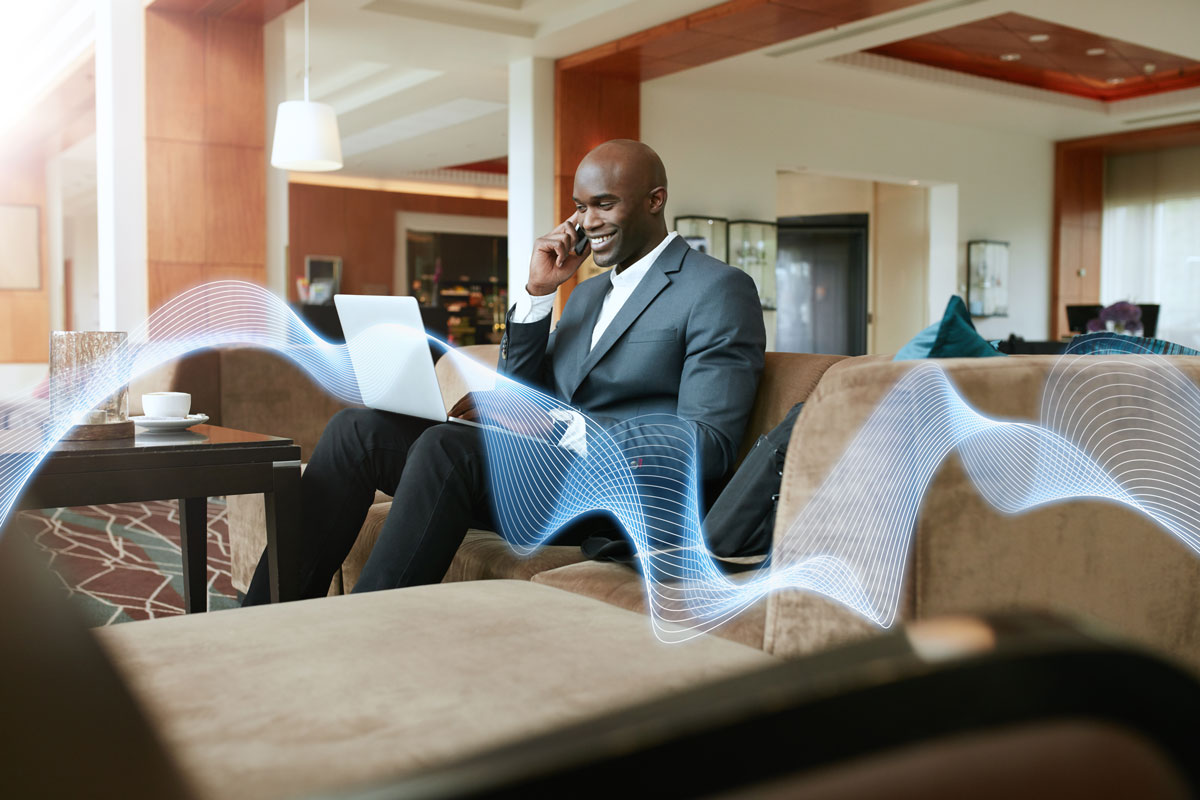 Hotel WiFi Networks
Give your Hotel the edge by making your WiFi work faster and smarter. We design, install and manage cutting-edge Hotel WiFi networks that deliver guests optimal connectivity and streamline hotel operations.
Hotel WiFi is one of the most complained about topics on hotel review sites. Slow browsing speeds, poor coverage and being charged for use being the main issues likely to score you down.
Mosts guests now have multiple devices they expect to connect to the Hotel's WiFi network from their room. Additionally, guests are no longer simply checking emails or reading the news, but streaming high-definition media which vastly increases bandwidth requirements.
With your Hotel's WiFi network so integral to your guest's satisfaction levels, a professionally designed system installed by experienced network engineers is imperative.
Whilst installing a great hotel WiFi network is key for keeping guest's happy, it's also becoming increasingly important for hotel operations. Your reception, bar and restaurant areas undoubtedly already have many devices needing to connect to the internet to process orders. Then there's CCTV, climate control, VoIP and a host of money-saving hotel automation systems all that will need secure, reliable connections.
Rest assured , Fusion WiFi can provide you with a cost-effective design, installation and managed service to deliver your hotel a full end-to-end solution. Delivered by our team of experienced network engineers and solution experts with a wealth of industry experience using technology to create better travel experiences.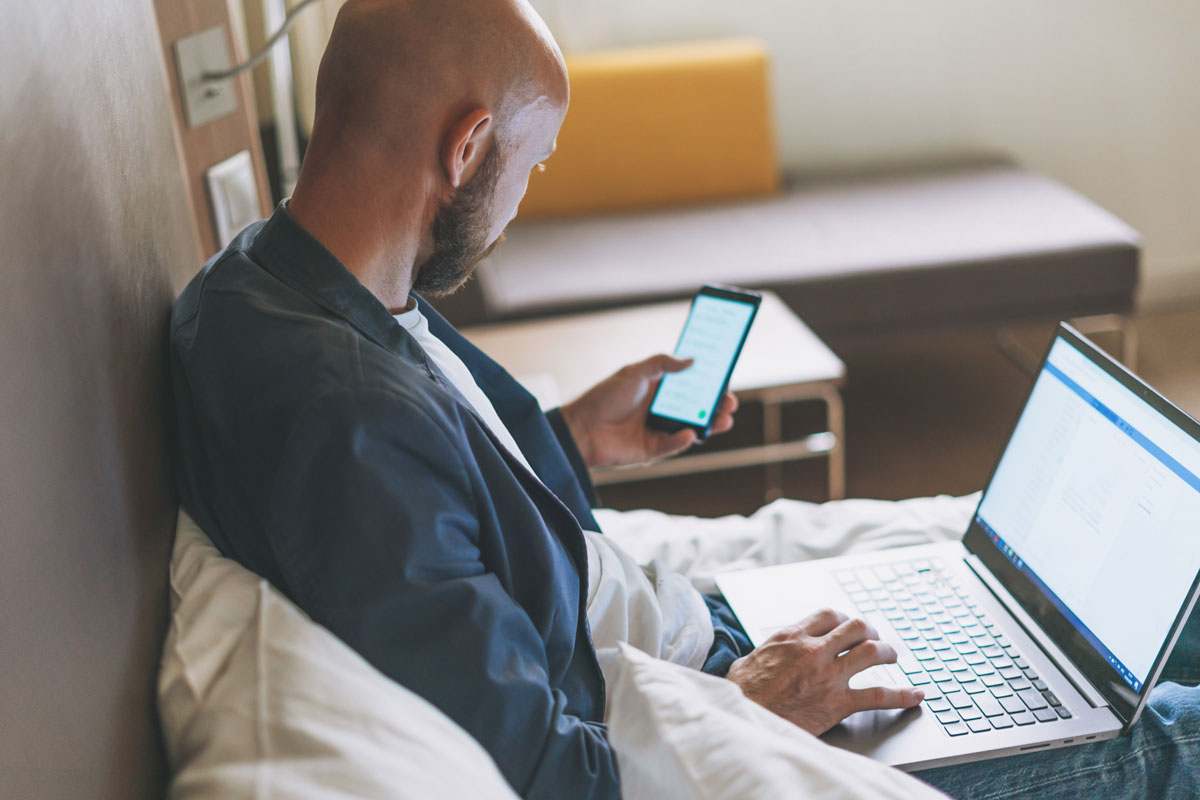 Hotel Guest Solutions
Fusion's Social WiFi system can be expanded in many ways to prompt guests towards services and further increase satisfaction. From the creation of a simple splash page which provides guests with links to your existing services, to a fully-fledged concierge system and local tour guide.
Integrations & Services
Managed Services
Leased Lines
Room Service Integrations
CCTV
Social WiFi For Hotels
Our Social WiFi service provides guests with your own branded log in screen when they first wish to connect to the network. To access free WiFi all they need to do is log in with their social media account and our system will then compliantly capture their contact information. This can then be seamlessly added to your email marketing lists and social media audiences to help encourage more reviews and direct repeat bookings.
Leased Lines
Unlike a business broadband connection, a leased line provides dedicated bandwidth for your business which is not shared with other businesses or residential customers. Given the high internet usage and expectations of today's guests, if your hotel or guest house has upwards of 10 rooms, we firmly recommend exploring what leased line will best suit your needs.
Get In Touch
With most hoteliers preferring to carry out installations during the low season, please don't leave it until last minute to contact us! To ensure your preferred dates are available for installation we ideally recommend contacting us 9 months in advance. This provides adequate time to discuss your requirements and carry out a full survey before the design and installation can begin.
Free Site Survey
To discuss how Fusion WiFi can help your business, book your free site survey today. Speak with a member of our team on the number below or send us message using the form.