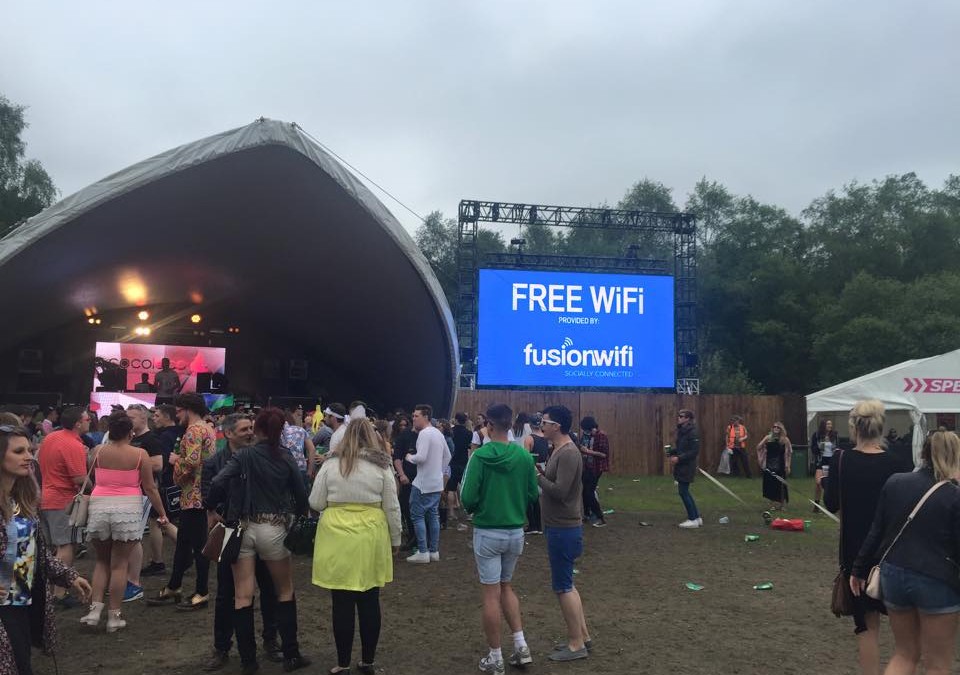 Bournemouth 7s are delighted to announce a new partnership with Dorset based Fusion WiFi which will provide an exciting Social WiFi platform to the 2015 Festival, giving visitors free WiFi access.
The Bournemouth 7s Festival is the World's largest Sport and Music Festival and takes place over the late May bank holiday weekend, with over 30,000 festivalgoers attending the event each year.
The Bournemouth 7s team contacted local WiFi experts, Fusion WiFi to assist with delivering a robust, secure and free public WiFi network for the duration of the event. Fusion WiFi, who are industry leaders, also provide a social login solution that simplifies the login process for customers connecting to free WiFi hotspots.
Adam Troman, Managing Director of FusionWiFi Ltd said,
"We are proud to be asked to provide free WiFi at the Bournemouth 7s Festival. We'll be installing our Social WiFi platform that allows users to easily login to the free WiFi using their social network account."
The Fusion WiFi platform can be installed in any public-facing venue, ranging from bars, restaurants and nightclubs, through to stadiums, shopping centres and outdoor events.
Bournemouth 7s CEO and Owner, Roger Woodall, agreed,
"In this digital age it's vitally important that customers can access the internet wherever they are. This exciting link up allows our festival guests to be social right across the weekend and we're so pleased to be working alongside Fusion WiFi".
Social WiFi has the potential to revolutionise how you talk to your customers.
To find out how, contact us on 01202 912 202 today.